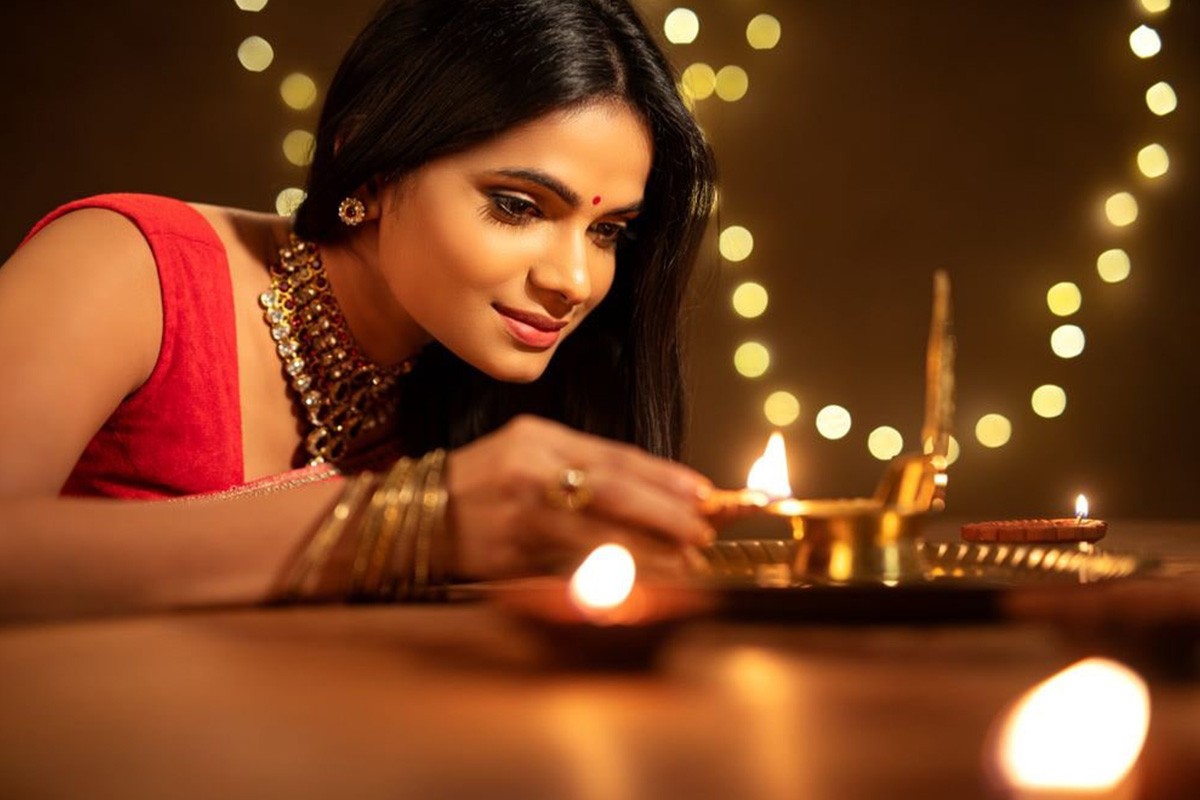 Diwali, the festival of lights, the celebration of new beginnings and the triumph of good over evil. It is a big event in Mauritius and undeniably there is a huge amount of preparation in the run up to it.
From buying gifts for loved ones to making deliciously divine sweets and meals for those we care for. From giving houses and shops a thorough spring-clean to decorating it with as much light and colour as possible. There is so much activity and preparation for Diwali to welcome in the good luck for the year ahead. Similarly, your skin too shouldn't miss out on being illuminated as well!
When it comes to skin goals, luminous skin ranks highly. Glowtime has an ever-increasing range of products with super-charged ingredients helping you to reach enviably soft and luxuriously looking skin. Keep on reading for your guide on which ingredients to look out for to shine and brighten your skin so that you are red carpet-ready for Diwali.
1. GALACTOMYCES
Legend has it that many moons ago it was observed that those who handled the yeast in the manufacturing of sake in Japan had incredibly smooth and youthful hands whilst their faces were wrinkled and aged. What was the secret? How could it be that their hands had defied the ravages of time? Galactomyces was the answer.
Galactomyces Ferment Filtrate is a type of yeast which hydrates, moisturises and brightens dull looking skin. Innovative Korean Beauty manufacturers have devised a way to extract galactomyces filtrate so that you have radiantly soft and moisturised skin in a bottle!
Try: CosRx Galactomyces Alcohol Free Toner
2. VITAMIN C
As young children we've always been told to eat our fruit and vegetables because it's good for us. But did you know that the reason why it's so good for us is because fruit and veg contain a high concentration of Vitamin C? Vitamin C is one of the most powerful antioxidant ingredients that you can use in the battle against ageing.
It brightens uneven skin tone, reduces dark spots, ages spots and freckles, giving skin-restoring and a soothingly refreshed complexion. Antioxidants ward off free radicals. In other words, they fight the signs of ageing caused by UV damage from the sun pollution, stress, pesticides, poor diet and tobacco smoke.
Try: Banila Clean It Zero Cleansing Balm Original for a brighter complexion.
Try: SNP Bio-Cell Mask Double Brightening for an intense shot of instant illumination.
Try: It's Skin Have An Orange Cleansing Foam for an easy way of incorporating your daily dose of Vitamin C into your routine.
3. SNAIL MUCIN
Here is where the Korean Beauty market is light years ahead of the rest of the world and to think, snail mucin's benefits were discovered completely accidentally. Farmers in Chile used to apply snail mucin onto their wounds when they cut or grazed their hands and its miraculous healing powers were renowned.
Fast forward to 2019, snail mucin is considered a star ingredient. It heals damaged skin, it smoothens rough patches, it evens skin tone, it brightens and lightens dull spots, it reduces fine lines and wrinkles, it softens and boosts collagen production. Its benefits are endless.
Try: CosRx Advanced Snail 96 Mucin Power Essence for intensive daily brightening.
Try: Benton Aloe BHA Skin Toner for a nutrient-rich delivery of goodness to plump and fade away hyperpigmentation.
4. RICE
Who doesn't love rice? Briyani, Bol Renversé, Riz Frite are all interweaved into the rich tapestry of Mauritian cuisine. The Koreans are no exception and have gone as far as adding rice water into numerous lotions, creams, masks and scrubs in order to extract the maximum benefits from this wonder ingredient.
Rice has natural brightening properties, enhancing your complexion, purifying and rejuvenating skin. Skin is left with a silky soft finish, perfect for every and any occasion.
Whilst you could brew your own rice water at home, Koreans manufacturers have refined their techniques of extracting the rice water so that you're getting maximum benefits from your rice products.
Try: Skinfood Rice Mask Wash Off for a polished smooth skin with the added boost of brightening.
Try: The Saem Natural Rice Mask Sheet for fresh radiance.