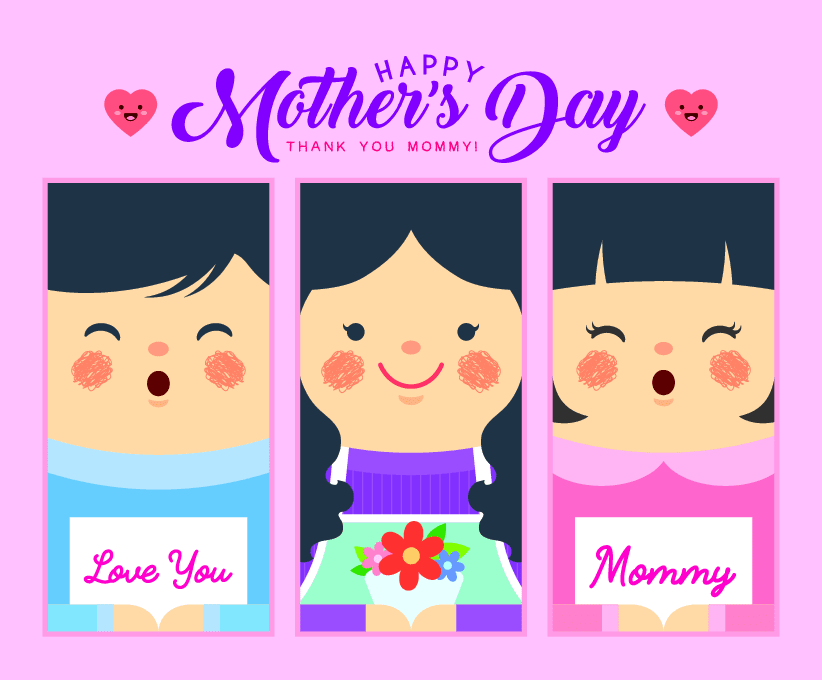 Mother's Day is fast approaching and what better way to show our love and appreciation to our mums by giving them the gift of slowing down the ageing process? After all, which lady doesn't want to look youthful and bursting with healthy energy?
When it comes to anti-ageing the advice repeated countless number of times by dermatologists and beauty editors alike all follow the same pattern. We're here to bring harness that information and bring it to mothers of Mauritius so that they too can unlock the secrets to delaying the ageing process as much as possible.
Hack #1 Sunscreen, Sunscreen, Sunscreen
By now this mantra is so often repeated that it is as second nature as breathing. Sunscreen or, as some like to call SPF, is the gold standard in delaying the ageing process. Mauritius, although as lovely a tropical island as it is, does not do any favours for our skin. The sun here is intense and the ultraviolet rays, particularly the UVA rays, are the culprits when it comes to wrinkles, sagging skin, brown spots, dehydration and sensitivity.
Apply SPF in the morning as the last stage in your skin care regimen. If you wish to wear make-up, then apply it on top of the sunscreen. Even if make up contains an SPF, it is still advisable to wear sunscreen as the sunscreen in make-up does not provide as much protection as a full sunscreen can.
Many people in Mauritius have said that they don't like the sticky feel of sunscreen on their face or, that it leaves a white, grey cast on the face. Traditional sunscreens yes do leave that uncomfortable feeling on the skin. However Korean skincare, always one step ahead in the beauty world, have formulated sunscreens which are lightweight, easily absorbed and definitely do not leave a white residue.
They are what we would call cosmetically elegant sunscreens because they layer beautifully under make up if you should choose to wear make-up. They feel incredibly feather-light and look entirely natural. When a sunscreen is cosmetically elegant, we find pleasure in applying it every day and it therefore gives you the full protection that you need against the damaging Ultraviolet A rays.
View our selection of sunscreen.
Hack #2 Reapply the sunscreen
During the day, no question in Mauritius it can get hot. Sometimes to the point where we start to sweat. When this happens, the SPF can be diluted (unless you are wearing a waterproof SPF). Also, what with Covid-19, when we wear face masks, or protective face coverings, the SPF can rub away. Reapplication is key to ensuring that we are getting the adequate protection that our skin needs.
Hack #3 Vitamin C is King
Antioxidants are essential in boosting skin rejuvenation. Whilst our mums have always reminded us to eat our fruits and vegetables for good general health, the same applies to skin. Free radical damage can lead to premature ageing and antioxidants soak up these free radicals. UV exposure, pollution, smoking, poor diet can all be responsible for dull, dry, troubled skin.
Applying Vitamin C to the skin is akin to eating a whole portion of leafy green vegetables and colourful fruit. Vitamin C can come in many forms, toners, serums, creams and masks. Ultimately the most concentrated version of Vitamin C is a serum. Apply it in the morning followed by your sunscreen for a protective shield against skin aggressors.
Is eating fruits and vegetables enough to boost Vitamin C levels in the skin? The answer to that is unfortunately no. Evidence points towards applying Vitamin C topically for the best results. Whilst eating your Vitamin C is good for your body and your overall wellbeing, the conclusions is such that the levels that we ingest are not enough to reach our skin to make a visible difference. A great Vitamin C duo to try is the Some By Mi Galacomyces Vitamin C Toner and the Some By Mi Galactomyces Vitamin C Serum.
Hack #4 Tackle Dryness and Dehydration
When it comes to dryness and dehydration, the first ingredient which comes to mind is hyaluronic acid. Don't be fearful of the word acid, hyaluronic acid is actually found naturally in our skin and is known as a humectant. In simple terms, it is like a water magnet, drawing and attracting water deep into the skin. It is said that Hyaluronic acid can hold up to 1000x its weight in moisture. On top of alleviating dry skin, it will reduce the appearance of fine lines and wrinkles and also speeding up wound healing. Why not try the Benton Snail Bee High Content Steam Cream or the Isntree Hyaluronic Acid Moist Cream.
Hack #5 Take Care of the Eyes
The eye area is the most delicate skin on the body, the reason being, is that it has the thinnest skin and yet works the hardest. Each time we blink, smile or frown we are using our eye muscles. It is not wonder then that the first areas where we see fine lines and wrinkles is the eye area.
Select your eye creams with collagen or peptides for boosting firmness and plumping out fine lines and wrinkles. Peptides are the scaffolding of the support structure of the skin. without it, skin becomes sagging and visibly droopy.
Swanicoco's Bio Peptine Fementation Eye Cream beat the leading brand of eye cream in the Western world in a double-blind test. It is packed with peptides to give the eye area a brightened and well-rested look and for the concentration of active ingredients in it, it is worth it.
It's Skin Collagen Nutrition Eye Cream is full of collagen goodness for repairing tired eyes and filling out laughter lines and wrinkles. Whilst It's Skin Hyaluronic Acid Moisture Eye Cream is ideal for smoothing away lines with the added bonus of hydration.
With Mother's Day creeping closer, we hope that we have made it easier to select something for your mum or even yourself. After being in lockdown for so long, it is essential that we care for our minds as well as our skin. Spreading positivity and happiness is what Mother's Day is about. Allowing the warmth and glow of family to cocoon and envelope our soul for better days to come.
As always, stay safe my friends!
We will meet again.
Angela